Strategies In Sleeping Soundly!
The importance of acquiring adequate rest nightly cannot be overemphasized. The revitalizing and rejuvenating effects of proper and deep sleep need to be an integral and necessary part of our daily routine. This is even more vital for our babies and toddlers, where uninterrupted sleep aids in enhancing your child's immune system, mood and proper brain development.

Rewind to that glorious day when your bundle of joy arrived – it was sheer happiness! And yet with time, your baby's sleep irregularities may have begun to 'wear you down', causing you sleep deprivation problems due to these 'dreaded bedtimes'! Does your child only fall asleep while bottle feeding, or requires a pacifier to fall into sweet slumber? Perhaps your child needs to be rocked and bounced, or worse, even demands for a car ride to lull him or her to sleep? Plus, are you incessantly awakened at night to attend to your child's irregular sleep patterns? Well, take heart – because fortunately, all is not lost!
Precious Sleep offers workable sleep solutions for infants and toddlers, enabling them to learn skills and develop good habits for falling asleep independently. Its founder, Wing Yan, is the 2nd sleep consultant in Malaysia and has undergone extensive training and coaching by Dana Obleman (Sleep Sense Creator). She is also a mother of two lovely daughters and has deep passion to help parents be successful in achieving better and more restful sleep for their children.
Precious Sleep consultations are done virtually, and offers services to clients internationally. There is a comprehensive package for every age range:
Parents with infants/toddlers who are sleep trained or independent may also opt for the Troubleshooting Package @ RM299, which offers a once-off private 60mins consultation and troubleshooting document.
It is important to recognise the crucial need for healthy sleep habits, hence don't wait too long before it's too late. Remember, healthy sleep habits make healthy children!
Precious Sleep has recently won the BabyTalk Readers' Choice Award 2020 for the category of Baby Sleep Consultant.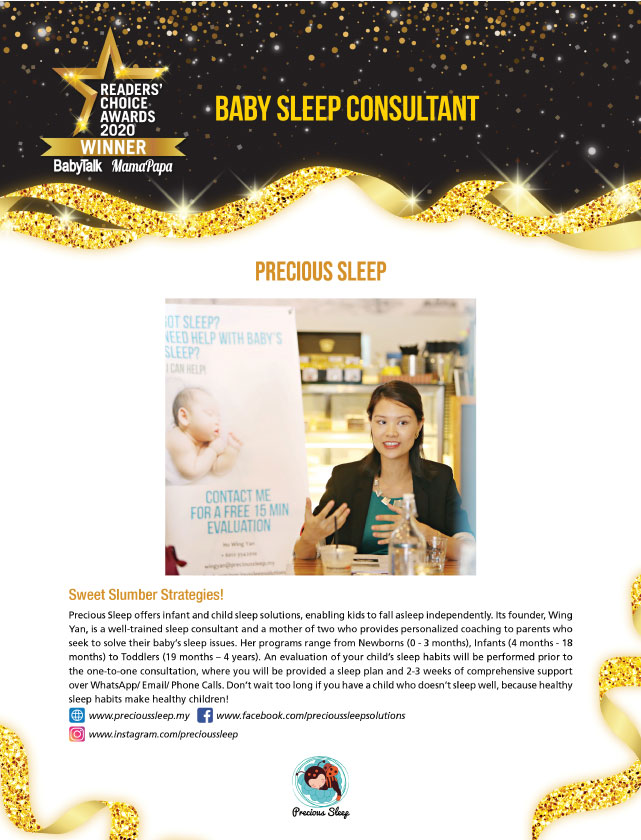 For more details, visit our website,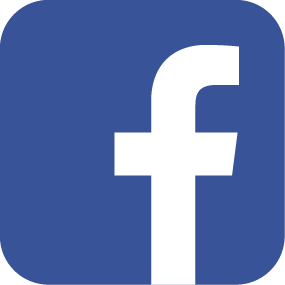 Facebook and
 Instagram today!